Panthers look to clinch postseason spot on Senior Night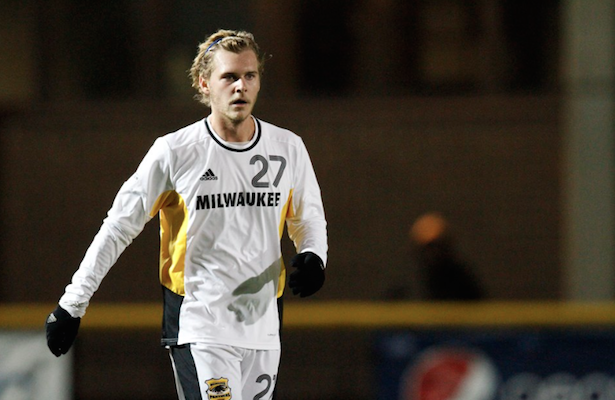 After not having a match all last week, the Milwaukee Panthers men's soccer team will return to the pitch for their final game of the regular season, going up against the Detroit Titans on Friday evening at classic Engelmann Stadium.
Since this is their final regular season game, this match will also serve as Senior Night for the four seniors on the roster. These players are Luke Goodnetter, Richard Johnson, Laurie Bell and Kyle Neumann.
Besides honoring the seniors, the Panthers will also look to secure a spot in the Horizon League Tournament. Currently, they are the sixth seed and with a win they would automatically clinch a spot. If they lose or tie, they still have a chance, but it won't be easy.
Here are all the scenarios for the Panthers on how they can make the tournament (courtesy of MKEPanthers.com):
A UWM win and Valpo loss: UWM is the No. 5 seed
A UWM win and Valpo draw: 2nd tiebreaker would determine 5/6
A UWM win and Valpo win: UWM is No. 6
A UWM draw and UIC loss or draw: UWM is No. 6
A UWM draw and a UIC win: UWM eliminated
A UWM loss and UIC loss: UWM is No. 6
A UWM loss and UIC draw: UWM is No. 6 (won H-2-H)
A UWM loss and UIC win: UWM eliminated
Unlike the Panthers who have to go up against a first-place Titans squad, UIC will be taking on last-place Belmont on Saturday night in Chicago, Ill.
It will not be an easy night for the Panthers on Senior Night going up against the Titans who are 9-5-4 overall this season and 6-1-0 in conference play.
Leading Detroit's offensive attack, which has scored a little over a goal per game this season, is forward Spiro Pliakos. He is tied for the team lead with four goals to go along with seven assists for a team-high 15 points.
In goal for the Titans will be Nathan Steinwascher who has played in all, but two of their games this season. He has recorded an excellent 0.83 goals against average and seven shutouts on the year.
This will be a challenging game for the Panthers, but hopefully having the extra time to rest and prepare will give them an advantage. It is hard to believe that this will be the final regular season game of 2014, and hopefully they can end it with a victory on Senior Night to clinch a spot into the conference tournament.