Panthers get blown out for third straight loss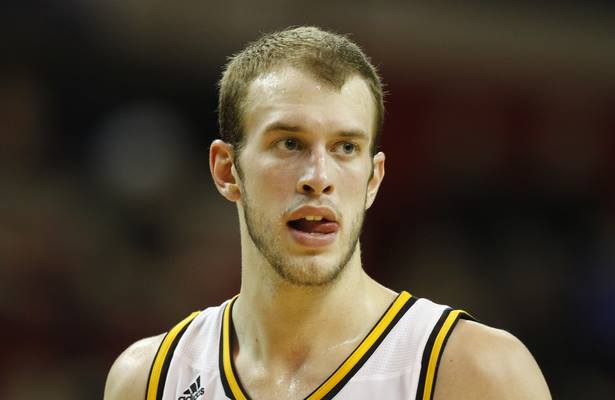 After getting through the nonconference schedule with an overall record of 10-4, the Milwaukee Panthers had high expectations entering Horizon League play. Since the first two months of the season, the Panthers have been inconsistent, and have recently started to fade in the last two weeks.
The Panthers are now on a three game losing streak with their latest loss coming on the road against Cleveland State this afternoon. Ice-cold shooting hurt the Panthers (16-12, 6-8) as they fell 74-50.
Kyle Kelm was the only Panther in double figures on the day as he scored 13 points mainly due to is solid free throw shooting (7-10). Cody Wichmann was the closest behind Kelm with eight points off the bench.
As a team Milwaukee only made 31.9 percent (15-47) of their shots from the field, and only 28 percent (7-25) from long range.
Milwaukee also struggled to take care of the ball as they committed 19 turnovers, which the Vikings were able to capitalize on scoring 20 points of those turnovers.
The Panthers were really never in this game as they held a 5-4 lead early, and then Cleveland State went onto a 22-6 run, as Milwaukee missed almost every shot they took.
The second half was not much better, as the Panthers did improve slightly on their shooting, but their deficit was too much for them to overcome.
Even though the Panthers were without Jordan Aaron, this performance was inexcusable. Everyone knows Cleveland State is a good team, but Milwaukee came out and handed them the victory. This kind of a performance should not being happening this late into the season, and after today the chances look slimmer and slimmer that they could actually make a run in the conference tournament.
Up next, the Panthers will face UIC on Tuesday night at the U.S. Cellular Arena, as they celebrate Senior Night.