Panthers continue to struggle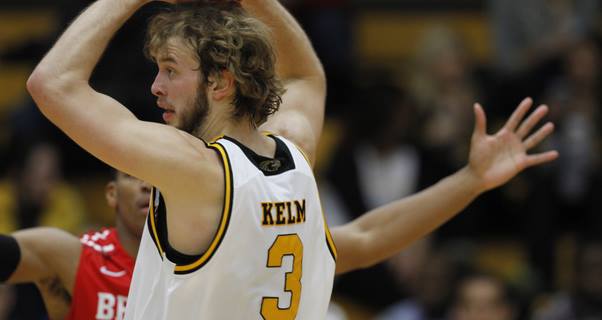 It was a must win game for the Milwaukee Panthers after they lost two of their last three Horizon League games, but the Panthers were not up to the challenge as they fell to Wright State 73-57.
The Panthers (13-8, 3-4) failed to snap their losing streak against Wright State on the road, as they still have not won a game in Dayton since 2005.
Kyle Kelm led the Panthers with 16 points while grabbing six rebounds, while Jordan Aaron was not too far behind recording 15 points of his own.
An awful first half performance by the Panthers was the difference in this game as they trailed at halftime, 39-21, thanks to 25 percent shooting from the field including 28.6 percent from behind the three-point line.
The deficit was too much for the Panthers to overcome, even though they shoot well from the floor in the second half. Milwaukee finished the night shooting 41.7 percent from the floor, but they saw their three-point shooting decrease to only 21.4 percent.
Milwaukee also struggled from the free throw line only making 58.3 percent of their attempts. They also turned the ball over 16 times, and were outrebounded by Wright State 30-28.
This was a disappointing game for the Panthers and while many did not expect them to win, it was surprising to see how much they struggled in a game that they needed to win.
One positive fans can take away from this disappointing road trip is that now the Panthers will be at home for four of its next five game, starting with Detroit this Friday. Hopefully they can get hot at home because if they don't it will be a long season the rest of the way.