Packers vs. 49ers: Preview, Prediction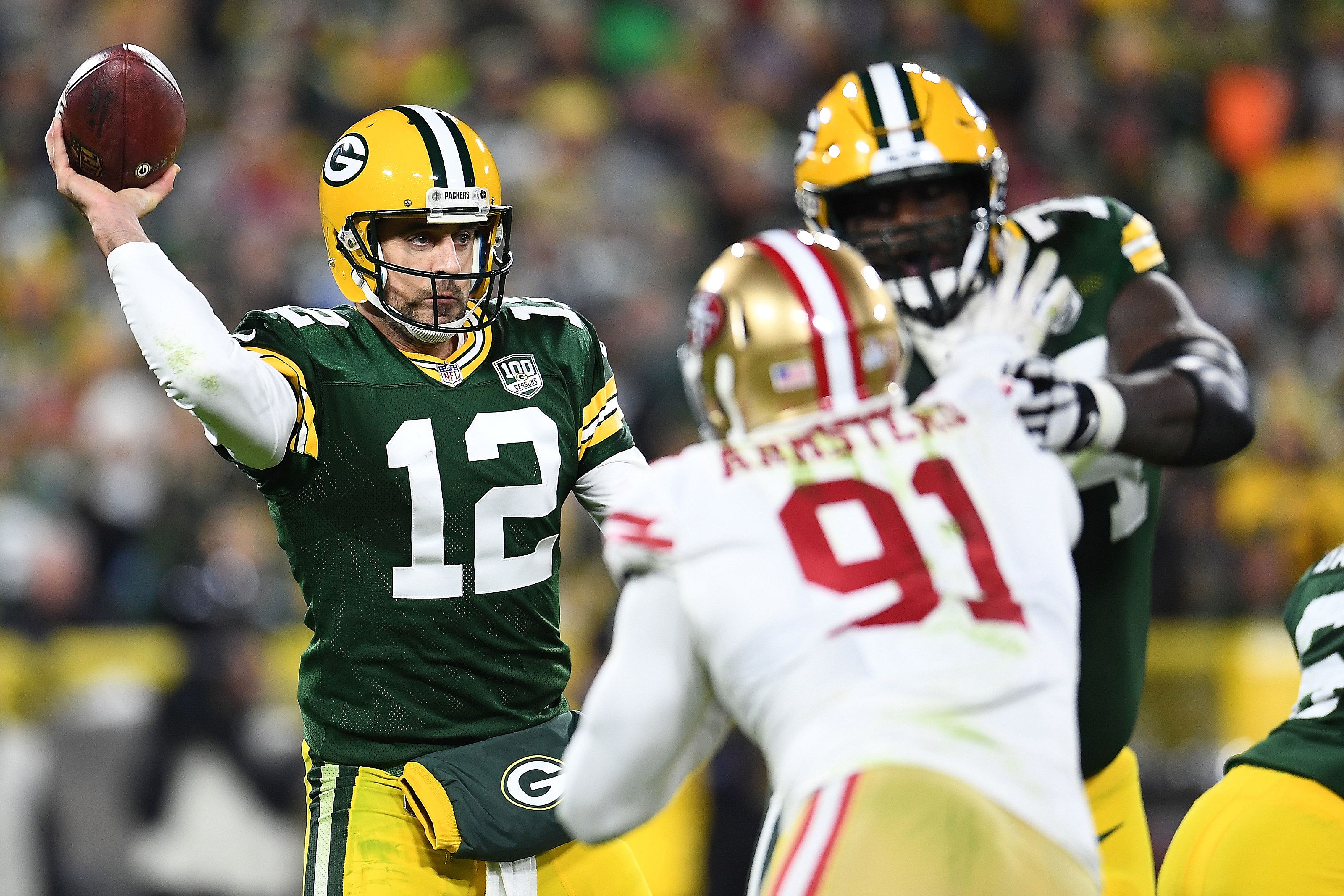 Green Bay's bye week couldn't have come at a better time. It allowed the Packers an extra week to prepare for the San Francisco 49ers, who own the best record in the NFC.
On Sunday night, the Packers (8-2) will face the 49ers (9-1) in San Francisco.
It's easy to see why the 49ers are one of the top teams in the NFL. They rank second in points per game and are allowing the second-fewest points to opponents this season. They are a complete team with their one blemish coming against the Seattle Seahawks, who won on a game-winning field goal in overtime.
On offense, the teams feature slightly contrasting styles. Although the Packers would prefer a balanced offense, they still rely heavily on quarterback Aaron Rodgers to make plays through the air. The 49ers are a true run-first team, ranking second in the league with an average of 149 yards per game.
The key for the Packers will be stopping the 49ers' rushing attack and forcing them into third-and-long situations. Quarterback Jimmy Garoppolo hasn't been immune to mistakes this season, throwing 10 interceptions.
The Packers' offensive line faces one of its biggest tests this season. The 49ers have an elite pass rush led by defensive ends Arik Armstead and Nick Bosa. The duo has accounted for 15 of the 49ers league-leading 39 sacks this season.
The last time the Packers played on the West Coast, they lost the Los Angeles Chargers, 26-11. Expect an improved performance from the Packers this time around, especially since they had an additional week to prepare for the 49ers.
Both teams are in tight divisional races and desperately need the win to remain in the hunt for a first-round playoff bye and home-field advantage throughout the playoffs. This game will come down to the final seconds but the 49ers are at home and an overall superior team.
Prediction: 49ers 24, Packers 17