Packers vs. 49ers: Preview, Prediction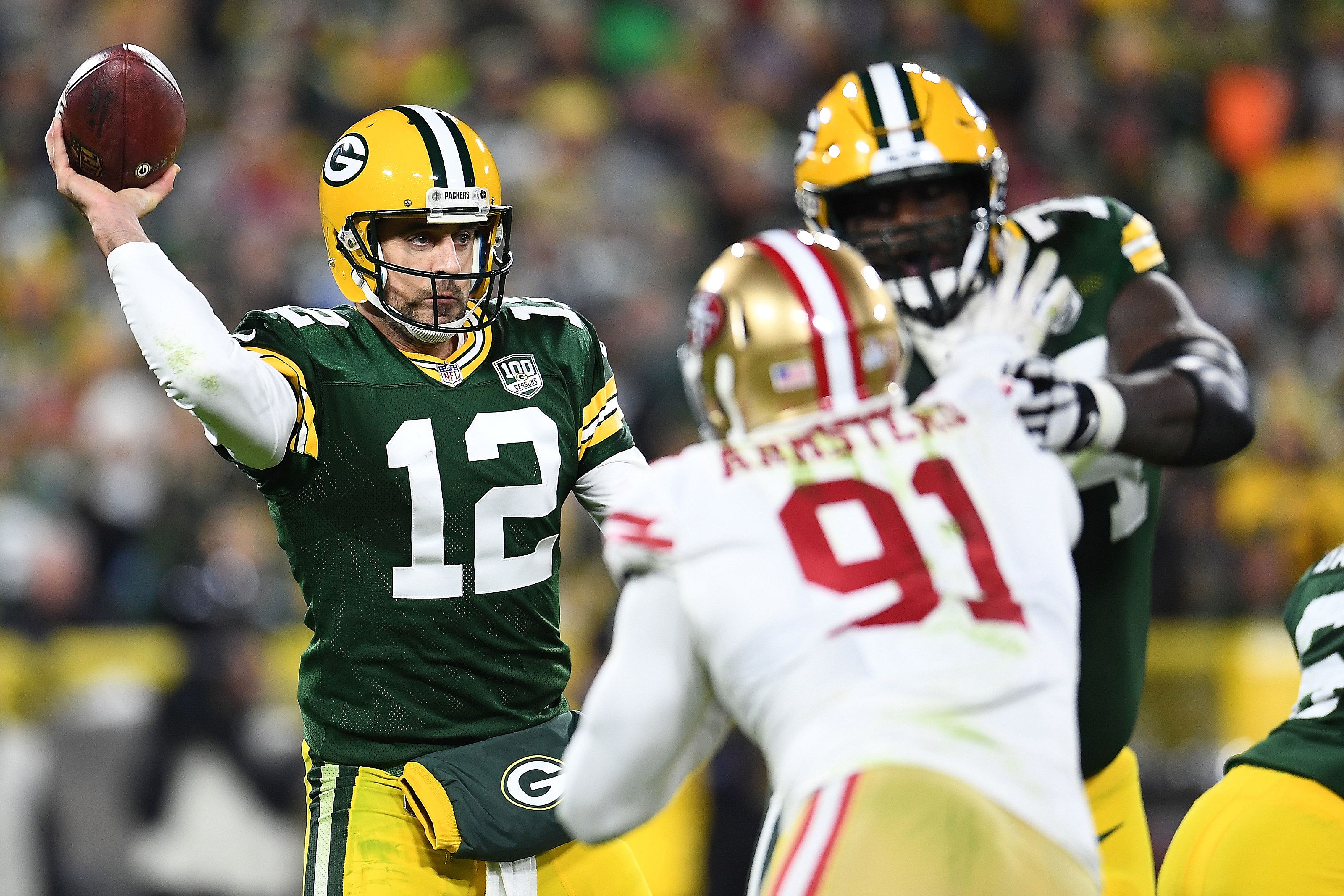 The Green Bay Packers have not played consistently over the last three weeks. Their defense, especially, has struggled to slow down opposing attacks and were embarrassed by the Minnesota Vikings last week.
The Packers (5-2) play the injury-riddled San Francisco 49ers (4-4) on Thursday night on the road. The short-handed 49ers will be without their starting quarterback, tight end, running back, and receiver against the Packers.
Quarterback Nick Mullens will receive the start for the 49ers in place of Jimmy Garoppolo, who suffered an injury last week. With the 49ers backfield depleted, the 49ers will have to try to pass their way to victory. The Packers will have to pressure Mullens and shutdown talented rookie receiver Brandon Aiyuk. It seems like a simple strategy, but the Packers' defense has struggled in recent weeks that stopping those two might be a tall task.
Early in the season, the Packers were playing like a Super Bowl contender. But the Packers have proven that success was a fluke. While they likely will make the playoffs, the Packers are a mediocre team that simply does not have enough talent on both sides of the ball.
Although I'm not confident in the Packers right now, I can't imagine them losing for a second week in a row.
Prediction: Packers 27, 49ers 24