NFL playoffs: Packers vs. Redskins prediction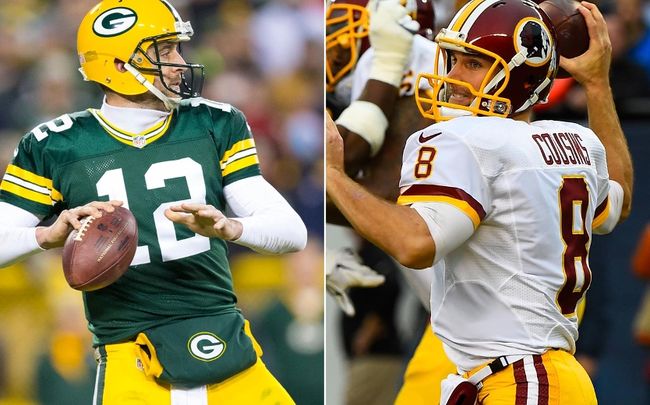 It has been a disappointing season for the Green Bay Packers (10-6), who started the year as one of the favorites to win the Super Bowl.
Now in order to even get to Super Bowl 50, the Packers must win three straight games, all likely on the road, with their first challenge being against red-hot Washington (9-7) in the Wild Card round of the NFL playoffs on Sunday.
In the past 10 games, the Packers have struggled mightily, after a 6-0 start, going 4-6, while the Redskins have been the complete opposite, going 7-3.
Poor offensive execution has been a major issue for Green Bay, and they haven't shown any signs of turning things around. Luckily for their sake, they will be going up against the 28th overall ranked defense (31st against the run, 25th against the pass).
The Packers still have Aaron Rodgers who, despite a down year by his standards, will be the best player on the field Sunday. He could be a difference maker against a rather weak defense, but he will need help from his offense in order for that to happen.
Washington on the other hand, is one of the hottest teams in the playoffs, riding a four-game winning streak. However, they also have failed to beat a team that finished the season with a winning record.
The Redskins are playing with confidence right now, especially young quarterback Kirk Cousins, who is first in the NFL in completion percentage (69.8) and has the fifth-best quarterback rating (101.6).
This is going to be an entertaining and competitive game, but the Redskins are at home and on a role of late, while the Packers are all over the place. The Redskins will end up victorious in this Wild Card matchup, sending the Packers back to Green Bay with a 24-17 defeat.