MLB needs a stricter drug policy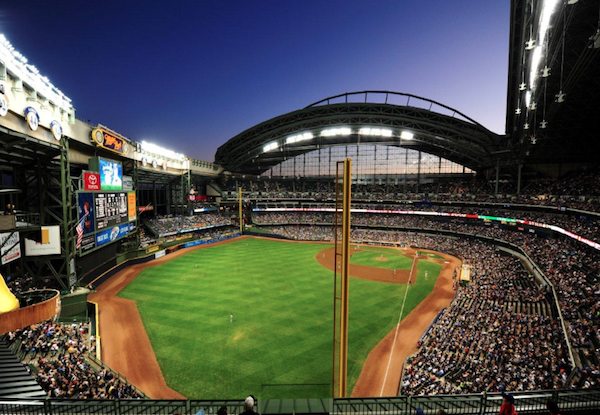 Major League Baseball has the toughest drug-testing program in professional sports with harsh penalties for players testing positive, but do the consequences need to become even more severe?
Prior to the current drug policy, which was adopted in the spring of 2006, the penalties consisted of a 10-day suspension for the first offense, 30 days for the second, 60 days for the third and one year for the fourth.
Thirteen players in the majors including former Orioles first baseman Rafael Palmeiro, tested posted and were suspended in 2005 for using Performance Enhancing Drugs.
With the consequences obviously not strict enough, MLB and the players association reached an agreement on the current system which calls for a 50 game suspension for first-time offenders, 100 games for the second offense, and a life time ban from the game for third-time offenders.
After this agreement Commissioner Bud Selig came out and said, "This has been a historic day in baseball, a very meaningful one. I believe this will eradicate steroid use in baseball.
"This is an important step to reaching our goal of ridding our sport of performance-enhancing substances, and should restore the integrity of and public confidence in our great game.
"This agreement reaffirms that Major League players are committed to the elimination of performance-enhancing substances and that the system of collective bargaining is responsive and effective in dealing with issues of this type."
It was an historic day in baseball, but as everyone knows it did not eliminate steroid use in the game. From 2006 to now, 32 players who were on a major league roster have been suspended for testing positive for using Performance Enhancing Drugs.
This list did not just include average players, but some of the biggest names in the game. Alex Rodriguez, Ryan Braun, Manny Ramirez and Miguel Tejada have all been suspended for using PEDs since this new policy was implemented.
While this number is still less per year than 2005 when 13 players were suspended, it is still too many. If baseball wants to really "eradicate steroid use in baseball," they need to come up with a new policy.
The first change MLB needs to make is changing the suspensions handed down for testing positive for PEDs. Instead of the three strikes you're out rule, they need to suspend first-time offenders for a full season including the postseason without pay, and for a second offense, that player should be banished from baseball for life.
This policy may seem a little harsh, but as we have seen the policy that is currently in place has not been too big of a threat for players to stop using PEDs. By giving players a year ban for a first time offense, it would hopefully cause them to think twice before using them since they would lose an entire years salary, which could be too much for many players to overcome.
Most teams have also shown that they are unwilling to give players who have been away from the game for a year a major league deal, which would also hurt the player financially for at least another season, and possible the rest of his career.
Handing out a lifetime ban for a second offense would not just eliminate the cheaters in the game quicker, but it would presumably scare players enough after their first offense of using PEDs again.
Another change baseball should make is increasing the amount of random drug testing. Besides the two in-season tests all players must do, baseball also conducts 1,400 tests to randomly-selected players at unannounced times. Of these test baseball is able to conduct up to 250 offseason tests covered by the current program.
While everything is about money, the amount of revenue baseball is bringing in is at an all-time high, and they should increase their random drug-testing total to at least 2,000 instead of 1,400.
Some might ask how 600 tests would make a difference, but it would. The additional tests would allow MLB to test more players, and hopefully find the players who are using PEDs quicker, which would be beneficial to the owners and clean players in the game.
Baseball is in a great place right now with more fans than ever before paying attention to the game, and players receiving bigger and bigger contracts by the minute, but one thing is still holding the game back, Performance Enhancing Drugs.
At one point in baseball history, PEDs were good for the game, but now it is hurting the integrity of the sport and it is time to make a change to the drug policy.
It has always been Major League Baseball's goal to completely remove PEDs from the game and by implementing this new, stricter policy they would be inching even closer to that goal.