Milwaukee wins close game against Concordia-St. Paul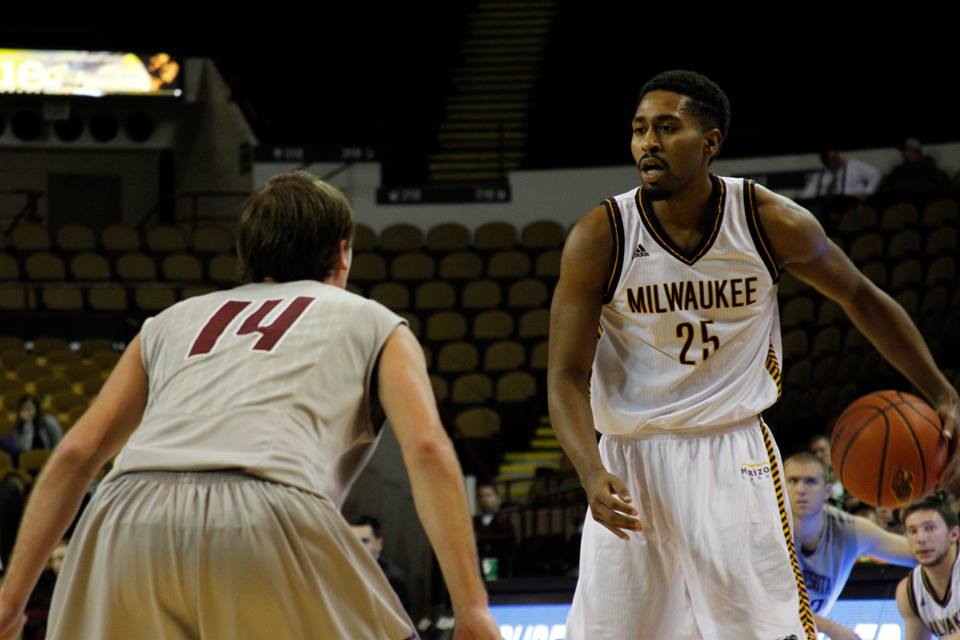 It wasn't the Milwaukee Panthers best performance, but they were able to escape victorious, knocking off visiting Concordia-St. Paul, 64-59, on Saturday afternoon at the UW-Milwaukee Panther Arena.
"This was a gutsy performance by our team today," Panthers head coach Rob Jeter said. "We had a lot of guys ill and I knew this was going to be an extra difficult game because we were playing a good team.
"I'm proud of how the guys played under difficult circumstances. We did enough to get a good win."
Steve McWhorter led the way for Milwaukee scoring a team-high 17 points on five of 10 shooting.
Jeter received a major spark off the bench from Cody Wichmann. He registered his first career double-double, posting 13 points and 11 rebounds, while hitting some clutch three-point shots when Milwaukee desperately needed them.
Trinson White also recorded 12 points after going an impressive eight of nine from the free throw line, receiving the start in place of the injured Akeem Springs.
"Trinson and Cody really helped us today and I'm pleased with how they stepped up," Jeter said.
Milwaukee got off to a sluggish start, trailing for all but nearly six minutes in the first half. Despite shooting a miserable 23.1 percent (6-26), the Panthers only trailed 26-24 after 20 minutes of play.
However, these struggles didn't carry over into the second half as they were able to turn things around shooting 40.9 percent from the floor, to earn the hard fought victory.
"We got some energy from somewhere – you could see the difference in the 20 minutes," Jeter said. "The guys were moving a lot faster.
"We did enough of the discipline things to get the win tonight against a good team."
The Panthers have shown that despite playing through some difficult stretches, that they are capable of playing with anyone. Even though this wasn't a pretty performance, Milwaukee did what they needed to and won the game.
Milwaukee will return to action against UMKC on Wednesday evening at the UW-Milwaukee Panther Arena at 7 p.m. CST.