Milwaukee set for midweek game against IUPUI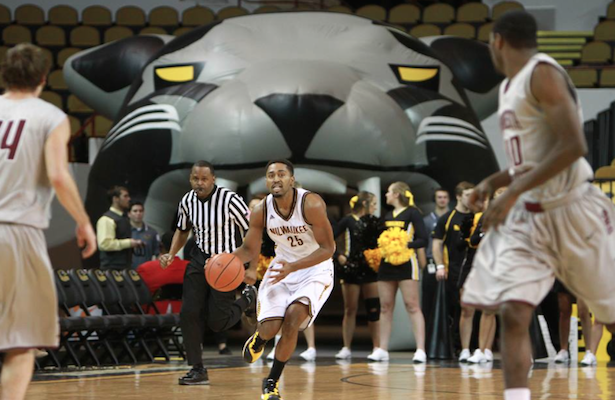 IUPUI Jaguars (0-2) vs. Milwaukee Panthers (1-1)
Location: UW-Milwaukee Panther Arena – Milwaukee, Wisconsin
Time: 7:00 p.m. CST
Broadcast: TV – Time Warner Cable SportsChannel & ESPN3; Radio – WISN-AM1130
It has been a busy start to the season for the Milwaukee Panthers men's basketball team, as they will play their third game in six days when they take the court against the IUPUI Jaguars on Wednesday evening.
This will only be the seventh time that the Panthers and Jaguars have gone head-to-head with Milwaukee holding an all-time series record of 5-1. The last time these two teams met, the Panthers were able to squeeze out a victory on the road in overtime.
Now the Jaguars will look for retaliation, as they will attempt to beat the Panthers on their home floor. It will not be easy for the Jaguars, however, who have gotten off to a slow start, dropping two lopsided games to Indiana State and Purdue.
Leading IUPUI's offensive attack is freshman guard Leo Svete who is averaging 10 points per contest, while shooting 50 percent (6-12) from three-point range. In their first two games, Svete has come off the bench for the Jaguars, despite no one in the starting lineup averaging more than 8.5 points per game. It will be interesting to see if he receives the starting nod against the Panthers.
If Austin Arians still is held out of this game due to his high ankle sprain, expect Milwaukee head coach Rob Jeter to use a starting lineup featuring Steve McWhorter, Akeem Springs, JeVon Lyle, Matt Tiby and J.J. Panoske.
The Jaguars are a relatively undersized team with only three players standing at least 6-foot-7 or taller. Also, as a team they have struggled mightily with ball security, turning the ball over an unbelievable 18.5 times per contest. Milwaukee will need to take advantage of these IUPUI weaknesses by attacking inside the paint offensively, while pressuring the Jaguars on the defensive end in order to pick up their second victory on the young season.