Mike McCarthy enters the season on the hot seat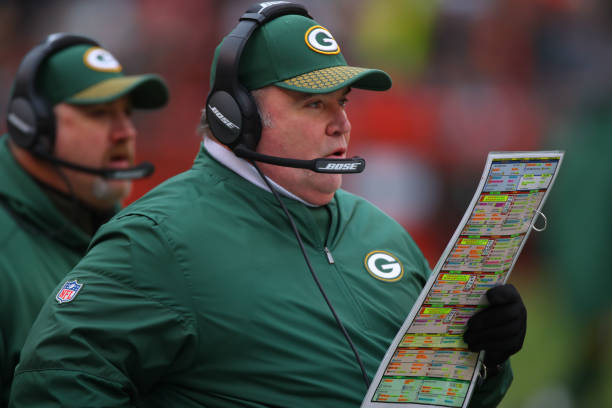 It was a disastrous season for the Green Bay Packers in 2017. After quarterback Aaron Rodgers suffered a collarbone injury in Week 6, the Packers unraveled and finished with a 7-9 record to miss the playoffs for the first time since 2008.
It cost multiple coaches, including offensive coordinator Edgar Bennett and defensive coordinator Dom Capers, their jobs. General manager Ted Thompson also transitioned from his role into a senior advisor spot with the team.
Despite the modifications to the coaching staff and front office, head coach Mike McCarthy preserved his job.
Last year's uncharacteristic season for the Packers puts McCarthy on the hot seat this season.
After capping the 2010 season with a victory over the Pittsburgh Steelers in Super Bowl XLV, the Packers have failed to return to NFL's biggest stage.
The Packers have averaged about 10 wins per season since the Super Bowl victory, which has been enough to make the playoffs in six of the seven seasons. But they haven't made deep playoff runs, advancing to the NFC Championship Game twice with both ending in a loss.
Although expectations by fans and the organization are high for the Packers this season, the team will have troubles competing against a Minnesota Vikings team that separated themselves last year as the premier team in the division.
McCarthy declared himself a "highly successful NFL coach" in 2016. But in reality, especially when Rodgers has battled injuries, McCarthy has been a mediocre coach at best. With the start of the regular season quickly approaching, McCarthy enters this year in a make or break season that should ultimately decide his fate with the Packers.