Mark Vientos hopes to go in first-round of MLB Draft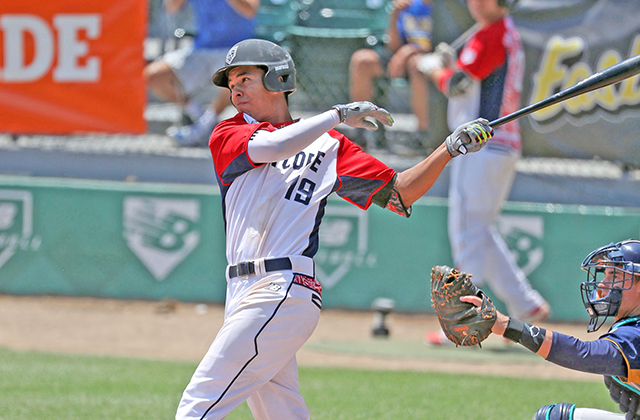 Mark Vientos is a well-regarded prep shortstop prospect from Florida, who has the potential to hear his name called in the first-round of the MLB First-Year Player Draft.
MLB.com ranks Vientos as the 62nd-best prospect in this year's MLB Draft, which begins on June 12. Vientos participated in a pre-draft workout with the Atlanta Braves on June 1, according to sources.
"My goal is to get picked in the first-round," Vientos said. "We will see what happens. That's what I'm working towards. That's been my goal since the beginning of high school.
"Playing professional baseball is one of my dreams and playing major league baseball is the biggest goal of mine. Just getting that head start and playing professional baseball at an early age and just getting closer to your dream is a blessing. I will let see what happens with the draft."
Vientos' best trait is his hitting ability. A right-handed hitter, Vientos has room to grow offensively and shows definite power potential.
Defensively, Vientos has above-average arm strength and solid skills at shortstop. But some scouts believe Vientos will move to third base in pro ball because he isn't overly athletic.
"Most pro teams are thinking of me as a third baseman," Vientos said. "I kind of agree, but I want to see if I can stick at shortstop. Just trying to get quicker. If not, third base it the perfect position for me. I don't mind."
The highly touted prep infielder will have to decide between turning pro or attending college as a student-athlete at the University of Miami following the draft. Vientos grew up about 30 minutes from the university's campus and is a die heart Hurricanes fan.
Regardless of what the future has in store for Vientos, his goal is to improve on a daily basis.
"I'd like to see my speed and my power (improve)," Vientos said. "As I've matured more, I've gained more speed and power. I'm pretty young, and I haven't filled out yet. I'm working out and trying to get my body where it's supposed to be."
Read my first MLB Draft feature story on prep shortstop Mark Vientos here.
Find more MLB Draft coverage here.
READ: 2017 MLB Draft: Profiles on top prospects
READ: The3rdManIn.com's MLB Draft prospect history