Josh Beckett announces plans to retire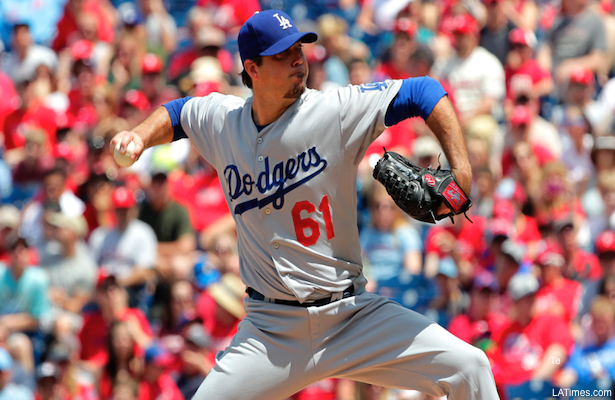 After the St. Louis Cardinals eliminated the Los Angeles Dodgers from postseason play, veteran right-hander Josh Beckett announced his decision to retire after 14 major league seasons.
Beckett, 34, has had a solid career, splitting time with the Florida Marlins, Boston Red Sox and Dodgers, winning two World Series rings and a World Series MVP award.
The hurler was slated for surgery on his torn left hip labrum, but said he couldn't envision rehabbing from that procedure.
Prior to the injury, he was putting up excellent numbers, owning a 2.88 ERA in 115 2/3 innings while striking out 8.3 batters per nine innings.
On May 25th with the Dodgers, Beckett threw a no-hitter against the Philadelphia Phillies.
It was a memorable career for Beckett who was the second overall pick in the 1999 MLB Draft by the Marlins. At only 23 years old, Beckett helped The Fish win their franchise's second World Series title, going 1-1 with an imposing 1.10 ERA in two starts against the New York Yankees in 2003. His performance earned him the MVP award.
A three-time All-Star, Beckett also won a championship with the Red Sox in 2007, while being the American League Cy Young runner-up, going 20-7 with a 3.27 ERA.
Beckett will end his career with a 138-106 record, throwing 2,051 innings and recording a 3.88 ERA and 1.23 WHIP.
He battled injuries throughout his career, but when healthy, Beckett was a solid top of the rotation pitcher, displaying glimpses of greatness every time he took the mound.