Joe Dunand receives advice from Alex Rodriguez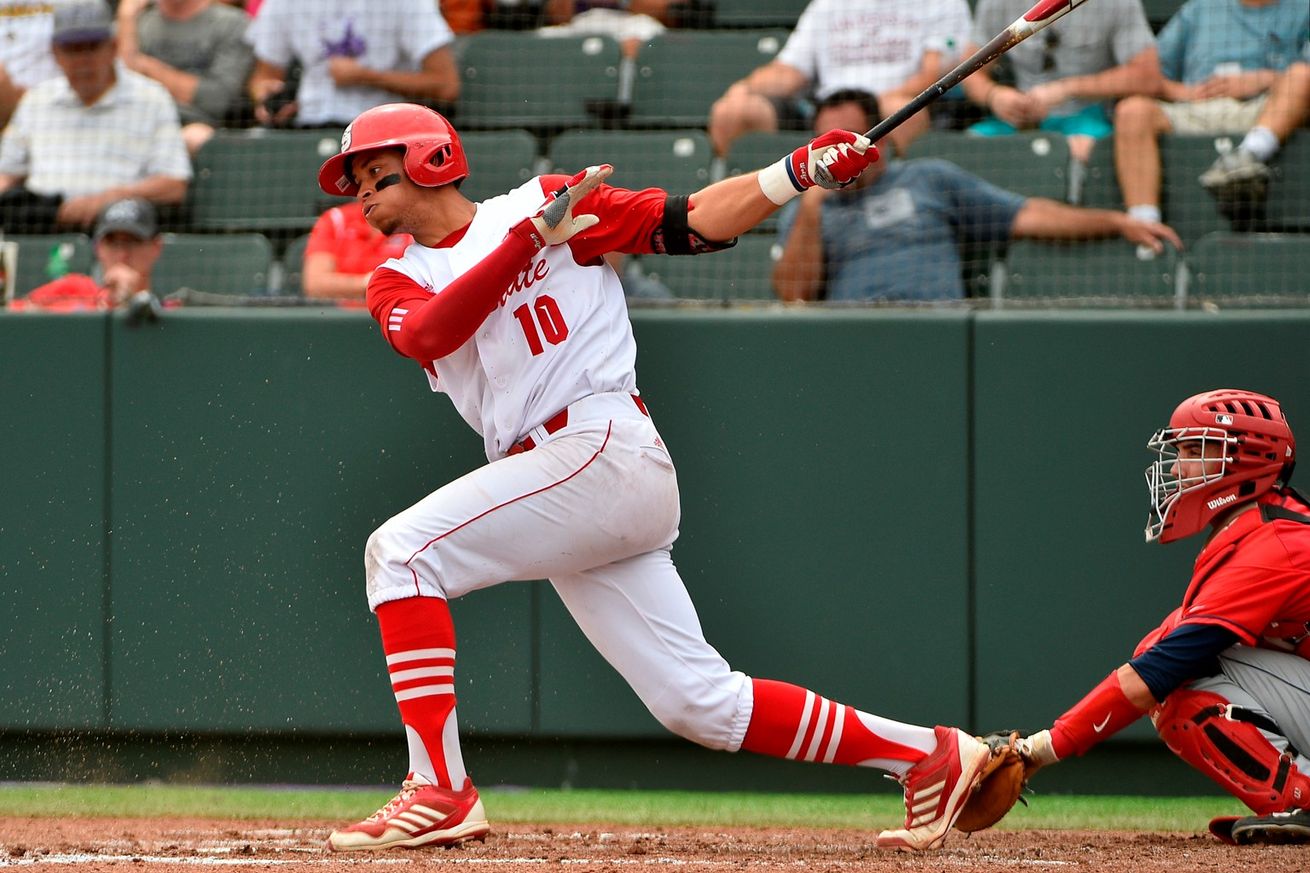 When North Carolina State shortstop/third baseman Joe Dunand delivers a base hit or fields a ground ball, his mannerisms slightly resemble a former major league superstar. Dunand's uncle is former New York Yankees star Alex Rodriguez.
"He's one of the greatest minds and greatest players in history," Dunand said. "Being able to have that resource is amazing for me. I'm just going to try and take as much information I can from him."
Dunand has embraced his roots, leaning on Rodriguez for advice and guidance.
"Ever since I was little, he always emphasized defense," Dunand said. "Being able to play defense always gets you on the field.
"The hitting side, he's always told me to keep my balance. He says, 'You know you can hit. You know can swing it, but you can't hit the ball if you don't see it. If you're not balanced you're not going to be able to hit the ball.' Those are the two main things I take away when we work together."
As a senior in high school in 2014, the Cleveland Indians selected Dunand in the 35th round of the 2014 draft. Dunand passed on the opportunity to turn pro, enrolling at North Carolina State in fall 2014.
He will have an opportunity to turn pro once again this June, as Baseball America ranks Dunand as the 26th-best college prospect in the 2017 MLB First-Year Player Draft class.
But like other high-profile draft prospects, he's leaving the draft pressure for others to worry about.
"Everyone on this team has potential and can be a draft prospect," Dunand said. "I think we have a great squad. I look to them to keep me focused. I can keep myself focused, but everyone has the same goal. (The draft is) not a worry I have."
At N.C. State, Dunand has spent time at third base and shortstop. As a junior this season, he's N.C. State's starting shortstop, but he believes he's destined for a move back to the hot corner in pro baseball.
"I love playing shortstop," Dunand said. "I think I can play shortstop as easily as I can at third. Just from what everyone is saying I will move over to third, but I think I can play both just as easily."
Dunand is 6-foot-2 and 205 pounds and is an aggressive hitter with above-average raw power from the right side of the plate. He also has respectable arm strength and believes his defense is his biggest strength.
"I've always emphasized my defense," Dunand said. "That is what got me to play as a freshman (at N.C. State). I think hitting will always come with it. I know I can hit. I know I can be a positive person on the field."
Last summer, Dunand participated in the prestigious Cape Cod League, playing against elite college talent from around the country. He didn't work on anything specifically during the off-season and hopes to display better dependability offensively as a junior this season with N.C. State.
"Sometimes my at-bats don't go like I hope so," Dunand said. "I think it's mental. It's just a consistency thing, which I'm getting back into. It will all work itself out. I know the power and average will take care of itself. Just having a game plan at the plate with that you'll see a lot of improvements."
As a sophomore last year with N.C. State, Dunand hit .297 with four home runs and 41 RBIs. He also committed 12 errors defensively. This spring, Dunand is off to a hot start, hitting .304 with three home runs and five RBIs with two errors at shortstop in 13 games.
With his junior season underway, Dunand hopes to continue to show improvement this spring. He also wants to lead N.C. State deep into postseason play.
"As a team, I'd love to go to Omaha, (Neb. to compete in the College World Series)," Dunand said. "Individually, I just want to be a leader for this team. Everything takes care of itself. I think it's the little things, like being an example and a leader. That's what I look to do on this team."
Find more MLB Draft coverage here.