Corey Ray hopes he's ready for spring training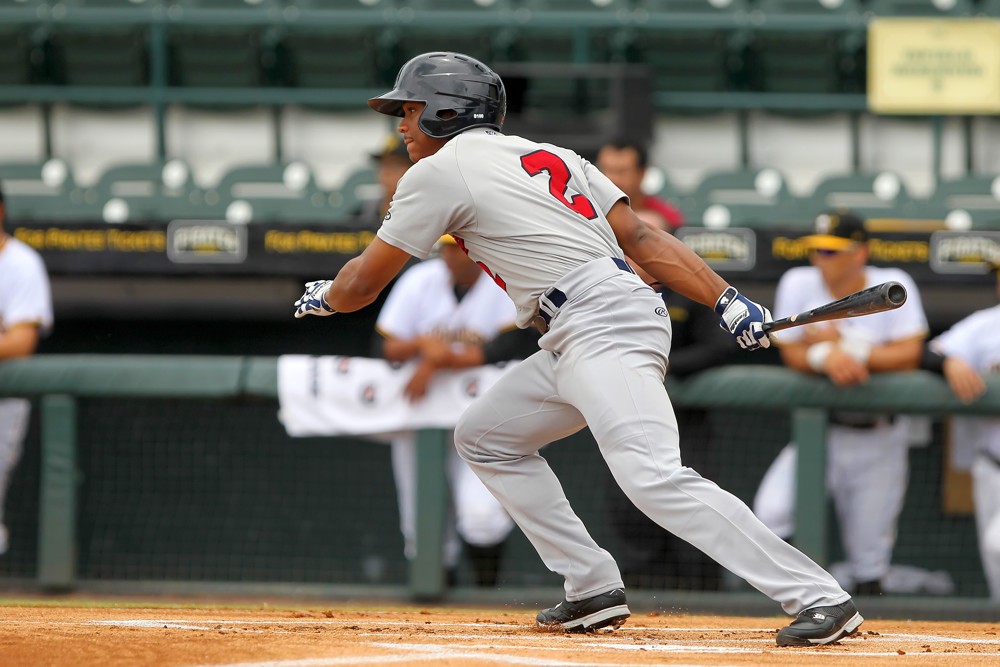 Corey Ray's first professional season didn't end like it was supposed to. Selected fifth overall by the Milwaukee Brewers in June's MLB First-Year Player Draft, Ray underwent knee surgery after suffering a torn meniscus in his left knee, during an Arizona instructional league game in mid-October.
"I just thought I jammed my knee," Ray said of the injury. "As everything started to unfold and when I had to be carted off the field, I realized it was probably something serious and that it would take longer than a day to recover. When it initially happened, I had no idea (how bad it was)."
There is no timetable for Ray's return to baseball activities. Minus a short trip home to Chicago to spend the holidays with his family, Ray will remain in Arizona so the team's medical personnel can monitor his recovery.
Ray is hoping he'll be ready for spring training. But as of now, that is still up in the air, he said.
"It's very frustrating," Ray said. "It's helped me though. Sometime you play so many games and you're on the baseball field so much that you take it for granted. I think one thing that this injury has done for me is that it's reminded me how fast it can be taken away and how much I love the game because I miss it so much."
In his first professional season, Ray played in 60 games between Class A and Class A-Advanced, hitting .239 with five home runs, 17 RBIs and 10 stolen bases.
Ray possesses five-tool potential and is capable of playing all three outfield positions. He's best known for his above average speed, and even after suffering a knee injury, he doesn't expect that to change.
"Speed has always been the name of my game," Ray said. "I will work to come back stronger. No one wants to come back exactly how they were. I'm working on coming back stronger and to come back faster."
Although the Brewers haven't informed Ray what minor league level he may begin at next season, he's already setting goals for himself.
"We love the process," Ray said. "We know there is a process in adjusting to professional baseball, but as a competitor I'd like to see myself have some success, whether it's defensively or at the plate. To know that I'm getting better. To show progression."
Even though his first pro season came with adversity, whether it was adjusting to the speed of play, the higher level of pitching or the injury, Ray is enjoying every moment and not taking anything for granted.
"It's a blessing to be able to play a game your whole life and to play at a high level and get paid to do it," Ray said. "I don't see it as a job. You will never hear me say, 'I have to go to work.' I don't see it as a job. When I think job, I think of something you don't want to do. When I think baseball, I think blessing."
Read previous feature articles on Corey Ray here:
– Corey Ray glad he chose to go to Louisville
– Corey Ray signs with Brewers, excited for pro ball
Find more draft and prospect coverage here.