Carlos Gomez drops appeal of suspension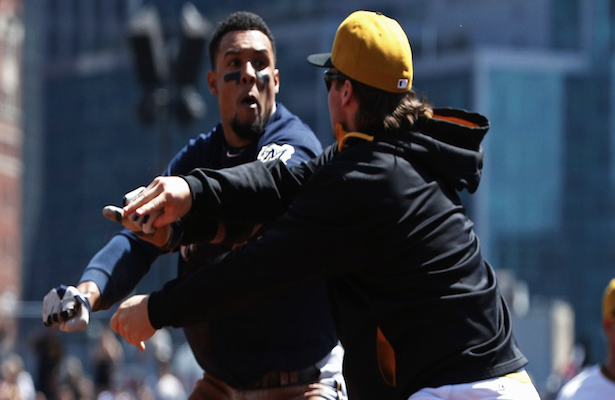 Twenty-four days have passed, and Major League Baseball still has not made a decision on Carlos Gomez's appeal of his three-game suspension. Well now they won't have to, as Gomez has dropped his appeal, and will start serving his suspension Wednesday evening against the Pittsburgh Pirates.
Carlos Gomez has dropped his appeal and will serve his 3-game suspension starting tonight. He was suspended for the incident on 4/20 at Pit.

— Milwaukee Brewers (@Brewers) May 14, 2014
This suspension all stems from the Easter Sunday brawl between the Pirates and Milwaukee Brewers when Gomez hit a deep fly ball off of Gerrit Cole. Instead of hustling out of the batters box, Gomez watched his near home run, and after realizing it was not going to clear the fence, he started sprinting around the bases, ending up at third.
Cole was unhappy and started jawing at Gomez after the play. Tempers flared and the benches cleared. Gomez was handed a three-game suspension, while Martin Maldonado (5 games), Travis Snider (1 game) and Russell Martin (1 game) were also suspended. Cole on the other hand was not penalized for his actions.
Gomez's decision to drop the appeal comes as no surprise as it appears that he will be on the bench for a couple of days due to lower back tightness. He will be eligible to return to action Saturday in Chicago.
The Brewers will sure miss Gomez atop their lineup, but with his injury, this now forces him to rest for a few days. It will be interesting to see how the Brewers offense performs with out their top player, but hopefully the return of Ryan Braun will be a boost.