Bucks need to be smart with No. 2 pick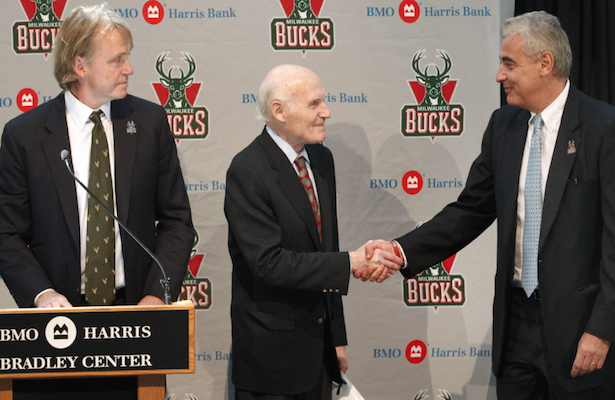 It is a new era of Milwaukee Bucks' basketball. New owners Wesley Edens and Marc Lasry are committed to turning the Bucks into a winning organization once again, and the path to success will begin Thursday evening at the NBA Draft.
The Bucks are in rebuilding mode, and being the smallest market in the NBA, they have to add franchise caliber players via the draft. In recent years the Bucks have been in a "win now" mode resulting in mediocre seasons due to questionable decision-making that has caused the franchise to take steps backwards.
Bucks' general manager John Hammond is known to be extremely active on draft day. While there is no problem with that, some of the moves he has made have been head scratchers such as drafting Joe Alexander or trading for Corey Maggette and Stephen Jackson.
This time around, Hammond has to look at the future of the Bucks while conducting their draft in an intelligent manner. The Bucks' No. 2 pick will make or break this franchise.
With all this importance riding on this one selection the Bucks have to select the best player available – Jabari Parker or Andrew Wiggins.
The Cleveland Cavaliers will select one of these two players so the Bucks' decision is easy – select the one the Cavs pass on.
It is that simple. While the Bucks' owners have said that they will allow Hammond to handle the draft, I have a feeling that they will have all the say on the No. 2 selection.
As long as the Bucks select either Parker or Wiggins they will be fine. They better not jeopardize their future by trading out of this spot or taking Australian guard Dante Exum.
The Bucks have lacked a franchise player for years, and in this draft they could solve that problem by sticking with the No. 2 pick and drafting either Parker or Wiggins. If they don't, it will anger a lot of Bucks' fans.