Bubba Thompson focused on team's success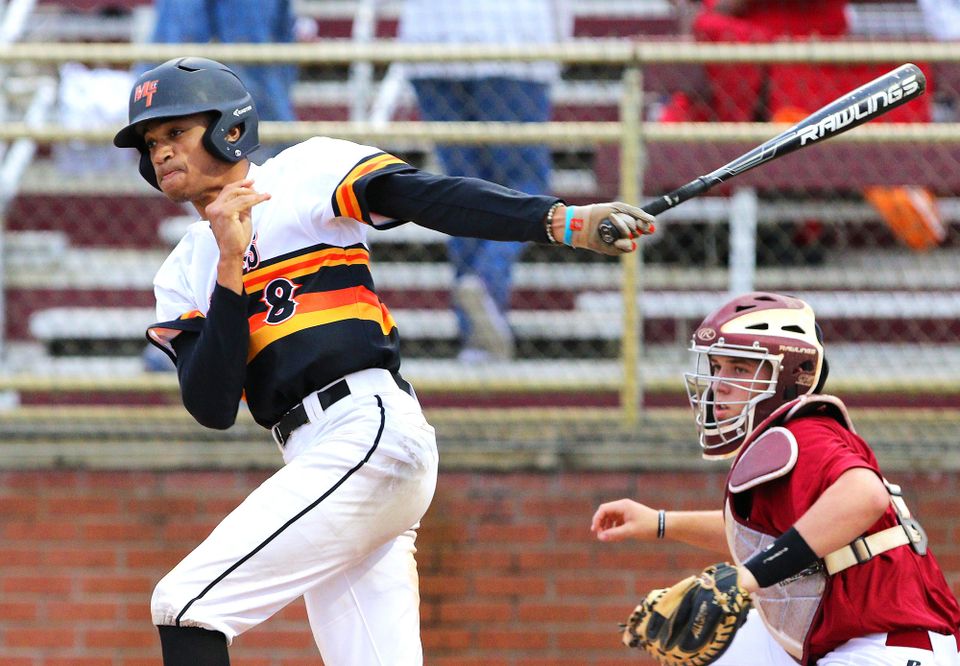 A two-sport high school athlete, Bubba Thompson drew interest from universities to play football and baseball at the collegiate level. The University of Tennessee and the University of Mississippi even offered him the chance to play both sports.
Initially committed to Auburn University to play baseball, Thompson decommitted from the Tigers last November in hopes of being a two-sport athlete in college.
But after going through the recruiting process again, he committed to the University of Alabama on Feb. 7, 2017 to continue his education and baseball career, beginning in the fall.
"The environment up there," said Thompson about Alabama. "They also gave me a great offer that I couldn't turn down. They do everything that fits me. It's a good fit."
Will he have a chance to also play football at Alabama?
"If I wanted to walk-on, but I have my mind set on baseball right now," said Thompson about play football. "That's what I chose and set my mind to."
A 6-foot-2, 180-pound outfielder, Thompson will be a freshman at Alabama beginning this fall. But that might change, as he'll have an opportunity to chase a professional baseball career this summer.
Baseball America ranks Thompson as the 33rd-best player in the 2017 MLB First-Year Player Draft class.
But like other high-profile draft prospects, Thompson is leaving the draft pressure for others to worry about.
"This is my last senior season so I'm just trying to have fun with my teammates," Thompson said. "Really just going out there and having fun because I think if you press a lot then you are probably going to do bad. I just try to let all that go and not worry about it."
Thompson is athletic and known for his speed on both sides of the ball. He's also solid defensively, possessing a strong and accurate arm.
Offensively, Thompson has room to grow, but possesses potential from the right side of the plate. During this past off-season, he devoted time to getting stronger in the weight room in hopes of improving his hitting ability.
"A lot of people have told me I've gotten stronger and gained strength in my bat," Thompson said. "That's really what I was working towards. Lifting weights and just trying to get faster."
Thompson's senior season is underway this spring and he's focused on helping his team win, while building off last season's success. As a junior in 2016, he hit .469 with 39 runs scored, 19 stolen bases and 11 doubles for McGill-Thoolen Catholic High School in Mobile, Ala.
"My goal is to lead my team to a state championship," Thompson said. "Steal a lot of bases and just help my team. Stay focused on season and not let the outside stuff get in my head."
Find more MLB Draft coverage here.