Brewers trade Thornburg to Red Sox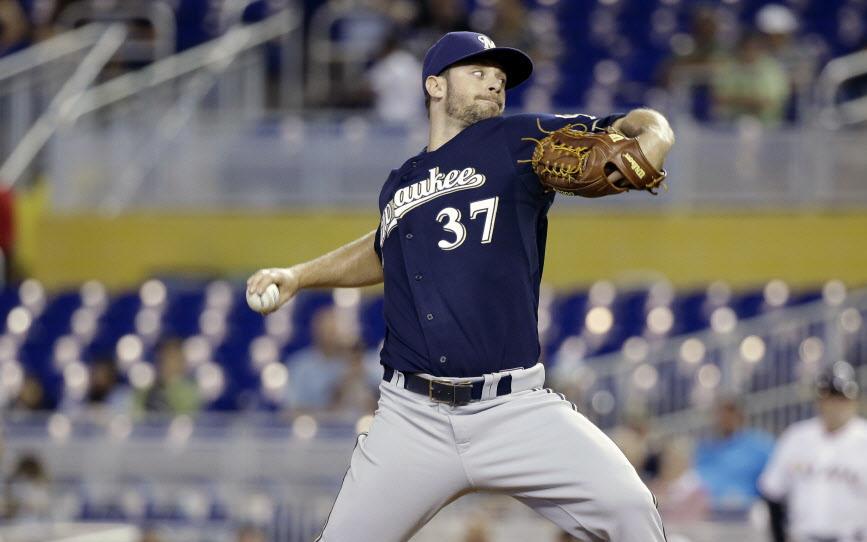 With the value of late-inning relievers higher than it's ever been before, the Milwaukee Brewers traded right-handed reliever Tyler Thornburg to the Boston Red Sox for third baseman Travis Shaw and two prospects.
The two prospects headed to Milwaukee are shortstop Mauricio Dubon and right-hander Josh Pennington.
The Brewers will also receive a player to be named later or cash.
This was a smart move for Brewers general manager David Stearns, who continues to build the farm system by trading away major league talent for young, controllable prospects.
Thornburg, 28, posted career numbers in 67 games for the Brewers in 2016, recording an 8-5 record with a 2.15 ERA and 90 strikeouts, while holding opponents to a .162 batting average. He is under team control through 2020.
Shaw gives the Brewers another left-handed bat in their right-handed-heavy lineup. He hit .242 with 16 home runs and 71 RBIs in 145 games for the Red Sox last season.
Dubon is Boston's No. 12 prospect according to MLB.com, after hitting .323 with 31 doubles and 30 stolen bases in 126 games between Class A and Double-A in 2016.
Ranked as the 22nd-best prospect in Boston's system, Pennington is a 6-foot-0, 175-pound righty who went 5-3 with a 2.86 ERA in 13 starts at Class-A last season.
While Thornburg had an impressive year in 2016, he doesn't have a track record of success at the major league level. The Brewers are smart to strike while the iron is hot and trade a reliever for a starting third baseman and two prospects who could make an impact down the line.