Brewers must add bullpen depth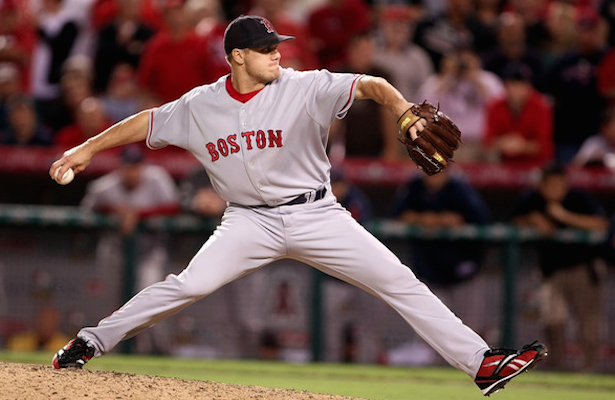 With only a few days left until the July 31 Major League Baseball non-waiver trading deadline, the Milwaukee Brewers trail the Washington Nationals by percentage points for the best record in the National League.
However, the Brewers are in the toughest division in baseball as four teams are in the hunt for the division crown. But so far general manager Doug Melvin has stated that he likes his ball club, and that they don't need to add a piece to continue to compete at a high level.
Whether Melvin is actually being truthful with this statement or just trying to keep his interest of potential acquisitions quiet is remained to be seen, but if you examine the Brewers' roster closely you will see that they need to make a move or two in order to be legitimate playoff contender.
The Brewers main area of concern is the bullpen. While Zach Duke has been terrific (48 GP, 1.07 ERA, 0.93 WHIP) setting up All-Star closer Francisco Rodriguez, the rest of the bullpen has been a cause for concern.
While Rodriguez put together a solid first half of the season, he has been shaky of late. Since the All-Star break Rodriguez has appeared in seven games posting a 7.20 ERA with opposing batters hitting .318.
In 50 games this season Rodriguez has a 3.04 ERA recording 30 saves in 34 opportunities, while striking out 59 batters and positing a 0.95 WHIP.
Will Smith (54 GP, 3.00 ERA, 1.38 WHIP) has also fallen off after an outstanding start, possibly due to fatigue, while Brandon Kintzler (40 GP, 3.44 ERA, 1.39 WHIP) has been inconsistent in the right-handed setup role.
Someone like Philadelphia's Jonathan Papelbon would be a great fit in the Brewers 'pen along side Duke and Rodriguez. Papelbon would give the Brewers a proven late inning commodity, while possessing experience in pitching in high leverage situations including the World Series.
This season the hard throwing righty has a 1.83 ERA with 25 saves in 28 opportunities while possessing an impressive 0.88 WHIP in 44 games.
One advantage the Brewers will have if they are interested in acquiring Papelbon is the fact that not to many teams are interested in acquiring him. Papelbon's market is lighter than it was a few weeks ago after the Los Angeles Angels and Detroit Tigers filled their back-end of the bullpen needs.
However, one disadvantage in acquiring the proven closer is that he is owed $18 million through 2015. The Phillies have been reported to be telling teams that they will be willing to absorb a portion of his contract, but unless they pick up the majority of it, which is highly unlikely, it will be a lot of money for the Brewers to take on.
The Brewers need to add a proven late inning relief pitcher before the trading deadline expires to solidify the back end of their bullpen, and Papelbon is the answer. While he will cost a decent amount financially, this will not be a three-month rental as he is signed through next season. He also brings playoff experience that surpasses anyone in the Brewers 'pen, and knows what it takes to win a World Series win.
The non-waiver trade deadline is quickly approaching, and if the Brewers are serious about competing in October, Melvin needs to start making some moves to fill the weaknesses on this ball club.