Brewers acquire Adam Lind from Blue Jays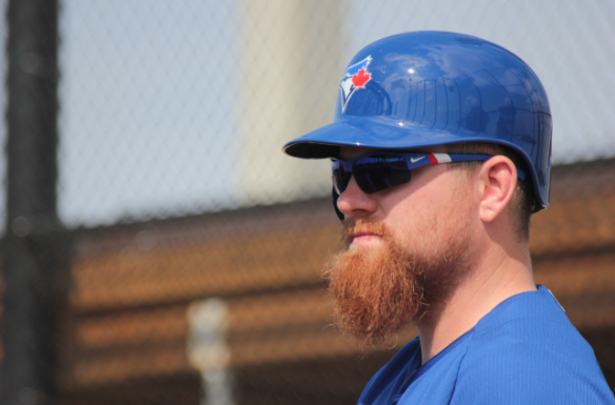 Milwaukee Brewers' general manager Doug Melvin wasted no time in addressing the first base situation, acquiring first baseman Adam Lind from the Toronto Blue Jays in exchange for right-handed pitcher Marco Estrada on Saturday.
The Brewers needed a first baseman entering the offseason, and figured to be targeting the top available first baseman on the free agency market in Adam LaRoche. But, Melvin decided to acquire Lind who is four years younger and provides more salary flexibility.
Lind, 31, hit .321 with six homers and 40 runs batted in 96 games this past season, missing a lot of time due to a back and right foot injuries. The Blue Jays did exercise his $7.5 million club option earlier this week, while his contract also includes an $8 million club option for 2016.
Over Lind's nine-year MLB career he has hit .273 with 146 home runs and 519 RBIs. His best season came in 2009 when he received some votes for the MVP award and won the Silver Slugger award, recording 35 home runs and 114 RBIs to go along with a .305 batting average.
The left-handed hitting slugger has struggled throughout his career against left-handed pitching, hitting only .212, while getting on base at a .257 clip. One advantage however, is that there are no difficult starting left-handed pitchers in the National League Central.
This is an excellent trade by Melvin, dealing away a bullpen arm for a potential middle of the order hitter. If Lind can stay healthy while producing towards his career averages offensively, this is an outstanding trade for the Brewers.
The offseason has just begun and the Brewers are showing that they are going to do what they can to improve this ball club to make them a playoff contender next season. Melvin has never been afraid to make moves to improve the team, and I expect this to be one of many moves made by him this offseason.