Bregman's ride to the top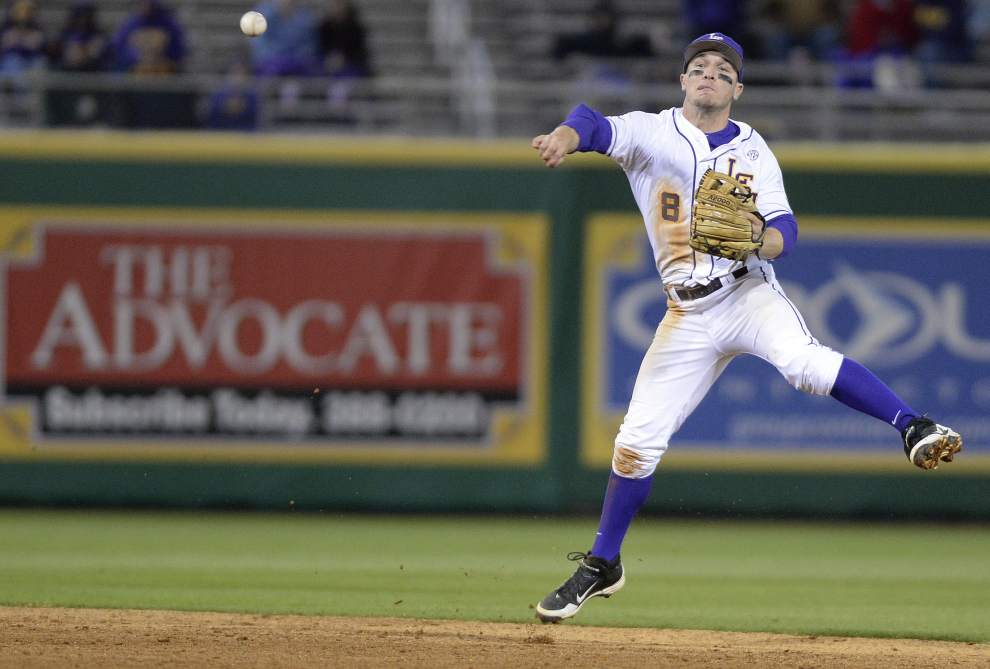 Growing up in a baseball family, Alex Bregman has always had a passion for the game of baseball. Since he was young, Bregman has worked on his craft, and that determination has really paid off, as he has developed into one of college baseball's top position players.
A junior shortstop at Louisiana State University, Bregman has destroyed the ball this season, putting up monster numbers. In 42 games he is hitting .327 with eight home runs, 34 runs batted in, a .417 on-base percentage and 24 stolen bases.
These outstanding numbers along with his solid production in his first two seasons at LSU have caused many to believe that he will most likely be a top 10 pick in June's Major League Baseball Draft.
Bregman is no stranger to the MLB Draft. In 2012 the Boston Red Sox selected Bregman in the 29th round. Had he not broken his finger during his senior season of high school and remained strong to his commitment to LSU, he would have had a great shot at being selected in the first 100 picks of the draft.
"I broke my finger my senior year of high school and only played in like four games," Bregman said. "Once I did that, I knew I was going to go to LSU. I told the Coach Mainieri that if I wasn't taken in the first round that I was going to be on campus and playing for the Tigers."
Bregman was highly recruited coming out of high school, but the opportunity to play at LSU intrigued him.
"I visited a lot of school, and when I came to LSU I felt just at home," Bregman said. "I loved the coaches. I loved the comradery the team had. The fan support was second to none. The facilities and the opportunity to play against the best players in the Southeastern Conference were second to none as well. It was the best decision I have made in my life."
Now in his junior season with the Tigers, Bregman will likely be moving on to professional baseball once the season concludes, as MLB.com currently ranks him as the 12th best prospect in this year's draft class.
Bregman has a very disciplined approach at the plate and possesses average power. He is arguably the best contact and average hitter in the draft class, and is the safest bet to be a future major leaguer.
One knock people have on Bregman is that they feel he will have to make the switch from shortstop to second base in pro ball because of his average arm and lack of quickness.
This year he has recorded a .975 fielding percentage, which is an improvement from his freshman (.939 fld%) and sophomore (.966 fld%) seasons.
However, Bregman believes he is more than capable of remaining at shortstop in the pros.
"Well to play shortstop at the next level you have to be able to make the routine play, make the play in the hole, and be able to turn a double play," Bregman said. "I feel like I can do all of those. I think there is no reason to make a move, and anyone who has watched the last two years would agree."
Despite all the attention surrounding him and the MLB Draft, Bregman said he is trying not to focus on that, and instead is worried about the success of his team.
"Of course you think about it (MLB Draft) a little bit but you just try to put it to the side and focus on LSU, and helping them win in any way you can because the rest will take care of itself," Bregman said.
Bregman has only one goal for the remainder of the season and it's pretty simple.
"There is one goal for me and that is to win a National Championship," Bregman. "That will continue to be the goal until it happens. I think the team is focused on that and that we are headed in the right direction of doing that."