Badgers hit gold with hiring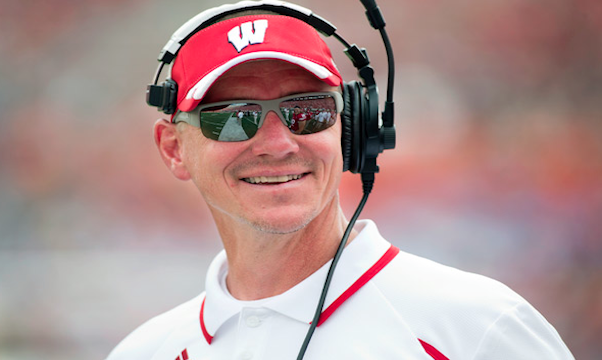 For four straight years the Wisconsin Badgers football team has suffered a loss to end their season. This streak has hurt their program because instead of being regarded as one of the top football schools in the country, they are just an average team. This is starting to change though, as the Badgers have one of the most underrated coaches in college football and a great recruiter in Gary Andersen.
In Andersen's first season at Madison he lead the Badgers to a 9-4 record. While he was unable to beat Ohio State or win their bowl game against South Carolina, this was still an impressive year. He was stuck with a roster full of players he did not recruit, while also not have a quarterback that was capable of starting at the D-I level.
Badger fans should expect this to change as Andersen has already made some noise on the recruiting trail. He has received commitments from 25 different high school players including four 4-star recruits, as the recruiting class is currently ranked 31st in the nation by ESPN. One of Andersen's biggest commitments has come from dual-threat QB, D.J. Gillins.
Barry Alvarez said he feels like they hit a home run with the hiring of Andersen, but I would argue they hit a grand slam. Once Andersen has some more time at Wisconsin and can bring in players who fit his system, Wisconsin will not only be a top 10 program, but they will be competing for a National Championship on a regular basis.