2018 MLB Draft: Matthew Liberatore vs. Carter Stewart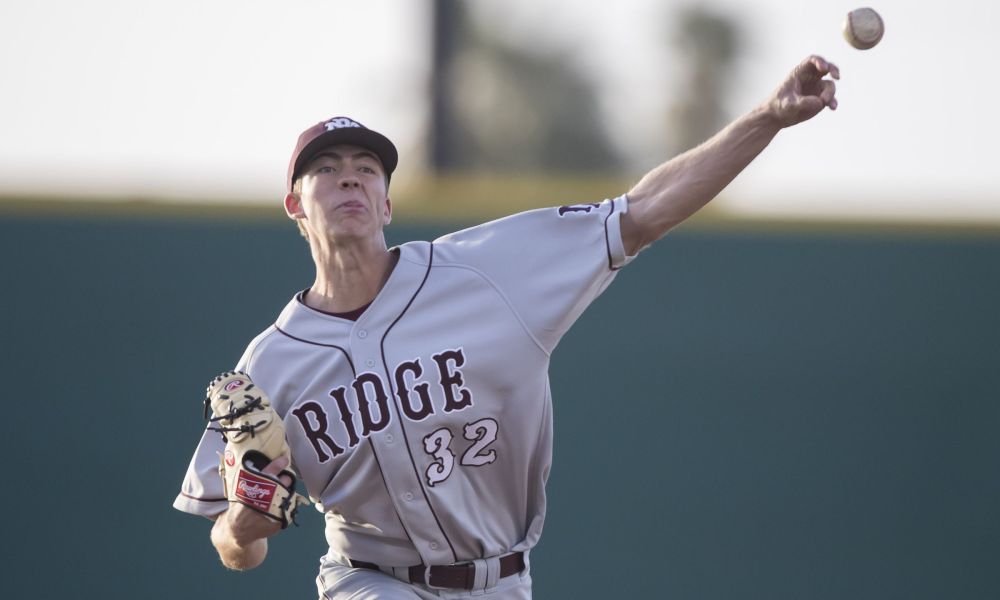 The 2018 MLB Draft begins on June 4 and major league teams will discuss numerous prospects when they prepare their draft boards for the three-day event. One fascinating debate will come between Matthew Liberatore and Carter Stewart, the top two prep pitchers in the 2018 MLB Draft class.
Liberatore is the top prep left-handed pitcher in this year's draft class since last summer, while Stewart, a right-handed pitcher, has made a huge leap up the prospect rankings this spring. Both hurlers have the potential to go in the first 10 picks of the 2018 MLB Draft.
A 6-foot-5, 200-pound lefty, Liberatore is an Arizona native and possesses an advanced four-pitch mix for a prep hurler. He made mechanical adjustments this spring to improve his command.
He throws a low-to-mid-90s fastball that topped out at 96 mph this spring. His best secondary pitch is his above-average curveball, which has tight spin and some sharpness. Liberatore's repertoire also consists of a slider, which he introduced this spring, and a changeup. Both pitches have the potential to develop into plus offerings.
Liberatore led his high school, Mountain Ridge, to a runner-up finish in the state tournament. He posted an 8-1 mark with a 0.93 ERA, 104 strikeouts and 25 walks in 60 1/3 innings this spring.
He has a mature approach on the mound and possesses a high-floor.
Stewart, who's a 6-6, 200-pound righty from Florida, has increased his draft stock this spring. After a strong summer a year ago, Stewart continued his success on the mound this spring, while also remaining healthy.
Stewart possesses the best fastball-curveball combination in the 2018 MLB Draft class. His fastball sits in the upper-90s, while his power curveball has sharp bite and elite spin rate. He also has a changeup, but it still has room for improvement, as he hasn't needed it at the high school level.
He posted a 0.91 ERA and 128 strikeouts in 61 2/3 innings this spring.
Major league teams are always skeptical about taking right-handed pitchers high in the draft, but Steward possesses No. 1 starter potential.
Prep pitchers always present some risk because teams don't know how they'll adjust to consistently facing high-end talent. Liberatore and Stewart have top-of-the-rotation potential and could hear their names called in the first 10 picks of the 2018 MLB Draft.
READ: 2018 MLB Draft: Profiles on 34 top prospects
READ: 2018 MLB Draft: Mock Draft
READ: The3rdManIn.com's MLB Draft prospect history