2017 MLB Draft: Top 10 prospects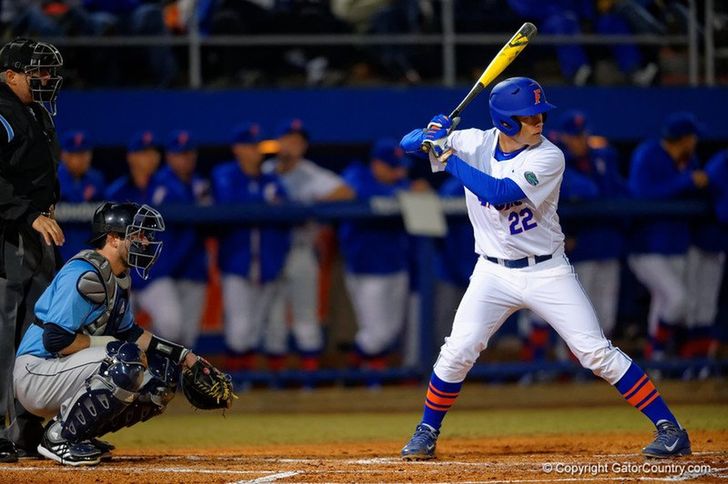 With the 2016 MLB First-Year Player Draft concluding, it's not too early to take a look at the current top 10 prospects in the 2017 MLB Draft. The prestigious Cape Cod League for top college players is underway, while the high school circuit will begin shortly. This will allow scouts to get a small look at players and set their priorities on players they want to watch next spring.
This list will change as the months go on, but here is a quick look at the top players in next year's draft:
1. J.J. Schwarz, C, Florida: Coming out of high school Schwarz was a highly regarded draft prospect, but decided to attend college and develop for three more years before turning pro. It appears that decision will pay off, as Schwarz is the top prospect in the 2017 draft class. Schwarz has improved as a hitter in his first two college seasons and has the tools to remain behind the plate at the next level.
2. Brendan McKay, LHP, Louisville: McKay is the top two-way player in the country, but his future is on the mound. A 6-foot-2, 212-pound left-handed pitcher, McKay throws a low-90s fastball, a hard breaking curveball and a solid changeup. McKay is still developing as a pitcher and has high potential.
3. Tanner Houck, RHP, Missouri: After being selected in the 12th round of the 2014 draft by Toronto, Houck has developed into one of the top pitchers in the country during his time at Missouri. A 6-foot-5, 217-pound righty, Houck throws a mid-90s fastball, a wipeout slider and an improving changeup.
4. Alex Lange, RHP, LSU: A 6-foot-3, 201-pound right-hander, Lange developed into the ace of the LSU pitching staff during his freshman season in 2015. While, he wasn't as sharp his sophomore season, he throws a low-90s fastball with an above average curveball and average changeup.
5. Mark Vientos, SS, Flanagan HS (FL): With a year until the draft, Vientos is the top high school player in the 2017 draft class. He has the size (6'3/170) and range that will allow him to remain at shortstop in the pros. Vientos is a Miami (FL) commit.
6. Hunter Greene, RHP, Notre Dame HS (CA): People are buzzing about Greene, who is an athletic 6-foot-3 prep pitcher that throws in the low-90s. Greene is a UCLA commit.
7. Jeren Kendall, CF, Vanderbilt: A Holmen, Wisc. native, Kendall is a true centerfielder with blazing speed and athleticism. Offensively, he hits for average from the left side of the plate. He was Vanderbilt's top position player in 2016.
8. K.J. Harrison, C, Oregon State: Harrison doesn't hit for much of an average, but is known for his power, hitting 10 home runs in 2016. While he has work to do defensively, he has all the tools to keep him behind the plate.
9. J.B. Bukauskas, RHP, North Carolina: Bukauskas was a well-regarded prep prospect in 2014, but decided to attend college instead of signing a pro contract. While he is only 5-foot-11 and 190 pounds, Bukauskas throws a mid-90s fastball and a devastating curveball.
10. Hagen Danner, RHP, Huntington Beach HS (CA): A 6-foot-1, 185-pound righty, Danner throws a mid-90s fastball with an above average curveball and an average changeup. Danner is a UCLA commit.
You can find more MLB Draft coverage here.